Call Today: (321) 558-7000
Worker's Compensation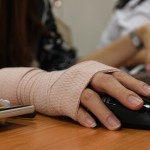 The Worker's Compensation Act of Florida (Chapter 440 of the Florida Statutes) is an extremely complex and involved set of laws designed to provide a "self executing" system of medical and wage (indemnity) benefits that each and every employee is entitled to when they have an on-the-job-injury.
As you may or may not know, Florida is a "no-fault" state. This means that proving negligence following an on-the-job-injury is not necessary for entitlement to medical or indemnity benefits. However, reporting the accident in a timely fashion and continuing to treat with an authorized physician may limit those entitlements. Additionally, each and every state of the United States has a different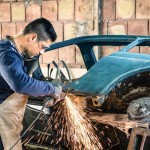 set of Worker's Compensation laws. What is applicable in New York, Michigan or California does not necessarily apply in Florida.
The Sackman Trial Group works with employees who have been injured on the job in Florida. We assist you in understanding your rights under Chapter 440 of the Florida Statutes, and we assist you in obtaining any and all benefits to which you may be entitled.
Pursuant to the Worker's Compensation Act of Florida you may be entitled to the following benefits:
Immediate and/or emergency medical treatment.
An authorized treating doctor to follow up with regularly.
An independent medical exam (referred to as an IME) with a doctor of your choosing.
A second opinion with a different doctor within the same specialty.
Wage (indemnity) benefits if you cannot work.
Monetary impairment benefits determined by the amount of disability.
Temporary total disability benefits.
Permanent total disability benefits.
Many of our clients at The Sackman Trial Group have had a worker's compensation claim open for some time before they feel they need to retain an attorney. Despite the alleged "self executing" system in Florida, there are a lot of common questions and issues that our clients face once their claim is opened by their employer and the employer's worker's compensation insurance carrier. These include:
Dissatisfaction with medical care.
Not receiving medical care at all.
Prescriptions such as MRI's, therapy, medication, etc. being denied.
Not receiving monetary benefits.
Employer not providing work within the work restrictions prescribed.
Employer making up work positions in order to avoid having to pay indemnity benefits.
Termination or harassment in the workplace following an on-the-job-injury.
If you have been injured on the job recently, or if you have an open worker's compensation claim and you have questions about your rights, you should speak with an attorney who practices in the field of Worker's Compensation. Contact The Sackman Trial Group today. The consultation is FREE and there is no "retainer fee" in order to have us represent you for your claim.
Workplace Accidents and Injuries
Answers to Frequently Asked Questions about Workplace Accidents and Injuries
I've been injured at work, what should I do first?
If you've been injured at work, the first thing you should do is report the injury to your immediate supervisor. If you need emergency medical treatment, your supervisor should call the ambulance so you can be transported to the hospital. If you are injured but do not need emergency treatment, your supervisor most likely will (and should) send you to an authorized walk-in clinic. If you feel you are hurt but the pain does not manifest itself for some time, you have 30 days to report the injury.
How much will is cost me to hire a lawyer?
The up-front cost to hire a lawyer to represent you in a worker's compensation matter is zero. There is no retainer fee. The Sackman Trial Group handles Worker's Compensation claims on a contingency basis. This means any fees received by our firm are contingent upon obtaining benefits for you from the worker's compensation insurance carrier. In addition, the fees are not like a personal injury case where the attorney receives a percentage of the entire settlement. Rather, attorneys fees in worker's compensation cases are set by a Florida law statutory guideline.
Is Worker's Compensation a government program?
No. Absolutely not. Worker's Compensation (WC) insurance is like any other private insurance. An employer, under most circumstances, is required by Florida law to maintain a worker's compensation policy for its employees. Your employer pays premiums to maintain the policy during the course of the year. Under most circumstances, it is the insurance company, and not your employer, that pays for your medical treatment if you are injured while on the job.
Where should I go for medical treatment?
Unless you are in dire need of emergency treatment, your employer and its worker's compensation insurance carrier will direct you to a facility or doctor for treatment. When the employer/carrier authorizes medical treatment for you, the medical provider becomes known as an "authorized treating physician." You may be directed to a Primary Care Physician (PCP), family doctor, walk-in clinic, physical therapist, orthopedic surgeon, pain management physician or any other specialized medical doctor for treatment.
How long do I treat with my doctor?
The length of your treatment will depend entirely upon how severe your injuries are. Some worker's compensation cases require very little treatment (like stitches, for example)) and other work-related injuries require tremendous treatment and rehabilitation (spine injuries, catastrophic injuries, traumatic brain injuries and the like). You and your doctor will decide on your treatment plan and the length of your treatment.
Am I paid my salary while I am injured?
You will be paid a percentage of your wages (as much as 66 2/3% of your Average Weekly Wage (AWW)) depending upon how long an authorized treating physician places you off of work. Additionally, if an authorized treating physician feels that you can work with certain restrictions (i.e., no lifting greater than 25 pounds, no use of the right hand, no driving, etc), then you will go back to work in that capacity for your employer if the employer has work for you.
Who pays my medical bills when I've been injured on the job?
The Worker's Compensation Insurance Carrier pays ALL of your medical bills provided those bills are from an authorized treating physician. The Worker's Compensation Insurance Carrier will NOT pay bills that come from treatment where the doctor or facility is not authorized (allowed) by the Worker's Compensation Insurance Carrier. It's very important that you are treated by an authorized physician or facility.
Schedule a Free Consultation.
If you need a lawyer for your worker's compensation case, please contact The Sackman Trial Group today.
Contact Us