Call Today: (321) 558-7000
Personal Injury Lawyer in Orlando, Florida
Because you have options for legal redress if you've been hurt in Orlando, Florida, we encourage you to consult with a personal injury lawyer about your situation. Whether you've been involved in a car or workplace accident, or injured in a public place, The Sackman Trial Group is here to help you. We may be able to help you receive financial compensation for your pain and suffering, and to cover your medical and personal expenses.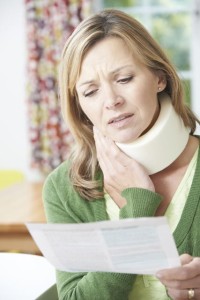 Your health is our first concern.
If you've been injured, your health and recovery should be priorities, which is why we've designed our flexible office hours to accommodate your other obligations, such as a doctor's appointment. If you retain our firm, we will strive to be available according to your schedule. After your accident, we will discuss your injuries and treatment, explain your rights and responsibilities under the law, and assess your case so you have a clear understanding of your options.
We represent your interests.
Because we provide local representation, we stay informed of the rules and deadlines that may apply to your case in Orange, Seminole or Osceola counties, Florida. We zealously represent your interests, both in the boardroom and, if necessary, in the courtroom. Remember, the insurance companies, your employer and other businesses which may be involved in your case are represented by attorneys. Regardless of what they may tell you, they do NOT represent your interests. Their job is to minimize your claim and the amount of compensation you receive. You must hire your own attorney if you want to ensure that your interests are represented in negotiations and in court.
Personal and attentive service.
When you call our office, you will never be treated as just another number or an interruption in our day. You, and others who may have been severely injured due to the negligence of others, are the reason we do what we do. The Sackman Trial Group provides our clients in Orlando, central Florida, and the Orange, Seminole, Osceola, Marion and Alachua counties area with personal and attentive legal services. To request a free case evaluation by a personal injury lawyer, please contact our office today.
Auto Accidents
Answers to Frequently Asked Questions about Auto Accidents
Slip and Fall Accidents
Answers to Frequently Asked Questions about Slip and Fall Accidents
I just slipped and fell in a public place like a business, store or restaurant, what should I do?
If you are severely injured, first call 911 and get transported to the nearest hospital by ambulance. If you do not need IMMEDIATE medical attention make sure you report the accident to management. Before leaving the business, you should take pictures of the ENTIRE area not just the area where you tripped and fell. If you slipped on a slick surface, try to figure out what caused the floor to be slippery. Was the floor greasy, soapy, wet, did it have an odor? Was it soda, coffee, water, mop water?
As soon as you are able, contact The Sackman Trail Group. The company's insurance representative may contact you first. Tell them you cannot speak with them until you have consulted with your attorney. If they persist, give them the number to our office. Remember, the insurance company represents the business' interests NOT your interests.
The insurance company keeps calling, offering money and wanting me to sign papers, what should I do?
I understand your hesitation. There is a lot of negative publicity surrounding some personal injury cases. However, all major insurance companies have lawyers representing them so you must have your own attorney representation, too. You should never speak to the insurance company of the at fault party or sign away any of your rights without speaking to an attorney at The Sackman Trial Group first. You MUST understand the consequences of your actions BEFORE you speak to anyone or sign anything. Insurance companies are looking out for themselves, and they may say things that seem innocent to you, but are really designed to reduce the amount of money you may be entitled to receive as a recovery.
Call The Sackman Trial Group today at 321-558-7000. The consultation and case evaluation is absolutely FREE. It is always best to consult an attorney who is experienced in personal injury cases as we are accustomed to the insurance companies' tactics and red-tape.
I don't have health insurance and need to see a doctor about my injuries, what should I do?
Do not worry. The Sackman Trial Group can suggest any number of highly qualified doctors in your local area that will treat you for your specific injuries. We can even have the doctor's office contact you directly to set an appointment with you at your earliest convenience.
After my accident, I was faced with medical bills, lost wages, and my rent/mortgage is due. What should I do?
After any accident it is important you obtain an incident report (if available), witness statements (if any), hospital/medical records or bills, and any other information that will help prove what injuries you have, where the accident took place, and any other pertinent details. Medical bills that are mailed to your home, any lost wages that you are missing as a result of the accident and rent/mortgage due are all questions we will need to answer. Call The Sackman Trial Group to schedule a consultation as soon as you are able.
After I call The Sackman Trial Group are there any fees for the consultation?
No. There is no "retainer fee" for the initial consultation. If we have the privilege of representing you in your personal injury claim, The Sackman Trial Group will work on what is termed a "contingency fee basis." This means that any fee received by The Sackman Trial Group is contingent upon getting a settlement from the insurance company. If we do not obtain a settlement, you owe us nothing. There is no "up front" financial risk in discussing your case with The Sackman Trial Group.
Schedule a Free Consultation.
If you need a lawyer for your personal injury case, please contact The Sackman Trial Group today.
Contact Us